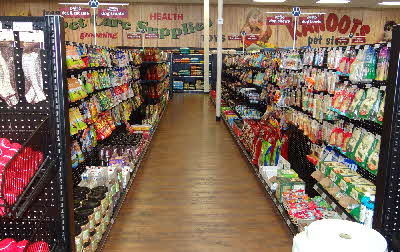 Locally owned Kahoots Pet Store chain of 17 stores recently celebrated its 25th anniversary in Southern California. There are 10 stores operating in San Diego County as full service pet stores.

Daylene Waterman has been the La Mesa store manager since 2006. "I like Kahoots' focus on customer service," Waterman said. "I also enjoy that we have repeat customers and we get to know them and their pets, so it's nice to be able to help them with our products and services."

Kahoots carries all kinds of pet products for dogs and cats, some for birds, rabbits, hamsters, fish and reptiles and in some areas such as Ramona, for horses and livestock. They also sell small animals and fish.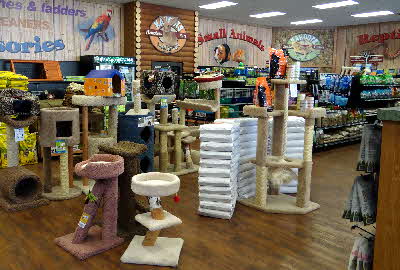 Dog products include everything from apparel and health care & supplements to carriers, crates and toys. Cat products include everything from cat beds & furniture to food and treats, collars and leashes, toys and more. The aisle's of the La Mesa store are wide which allow for easy shopping and the massive inventory is well-laid out and nicely presented, offering a very comfortable atmosphere for shopping.

"We designed the store with a country-esque feel," said Jaime Hernandez, Marketing Director for Kahoots. "The owners started with items for horses, so they wanted to stay true to that theme, and we do carry those items still in our Ramona store."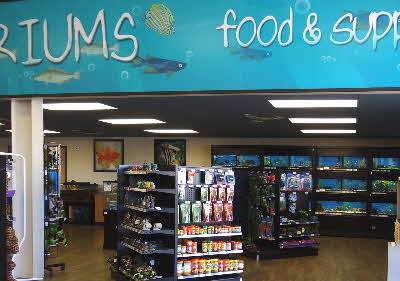 Customer Noelle Cotto recently stopped in to look for a new fish. "I like their selection of products, it's very good," Cotto said. "They also have good prices and it's convenient to my home."

In addition to name brand products Kahoots has a large line of their name brand food and treats for cats and dogs that are natural, have no fillers and very competitively priced. "The Kahoot's chicken & dice premium dog food sells very well and we have our own brand for cats as well," said Hernandez.

Kahoot's also offers pet services. Dog and cat teeth cleaning is kind and gentle as the pet sets in a lap and leaves with cleaner teeth and sweeter breath. The store offers low-cost vaccinations for dogs and cats at all their San Diego County locations; just check at a store or online for dates. They have a roaming vet and a pet photographer. Got a dog in need of a little training? Kahoots Pet Store dog training center in Escondido, in association with Beckman's Dog Training, features a state-of-the-art 1,500 sq. ft. training facility with top-notch professional dog trainers.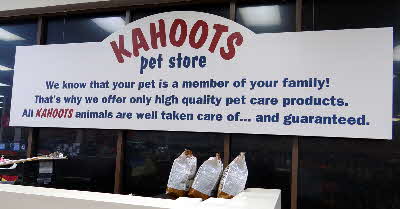 Joel Beckman used to work with killer whales around the country," said Hernandez. "He's a huge animal lover and an excellent trainer."

Waterman said it's hard to find a better store when it comes to products, service and reasonable pieces. "We really care about animals and our customers," she said. "Our goal is to service their needs."

Kahoots is open Mon. - Sat. 9 a.m. – 8 p.m. and Sat. 10 a.m. – 6 p.m. For more information visit www.kahootspet.com

Photo credits: Diana Saenger
Photo: La Mesa Kahoots employees: Lexi Bunney, Daylene Waterman, Mary Mika and Laura Klosterman.