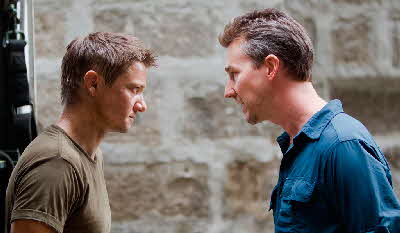 Just the word Bourne makes fans of the movie series start searching for tidbits before the film is released.But how long this series can keep going on is the question most fans who saw the newest film Bourne Legacy, keep asking.
New director Tony Gilroy approaches this film like a bullet train. The first third of the movie moves so fast it's easy for Bourne fans to get lost and newbies to the series to be totally confused.
Also somewhat confusing is that Jason Bourne, the supreme spy of the 21st century, and which this series of films are about – is not in this film. That's because Matt Damon, who portrayed Bourne, didn't want to play the role anymore. So, then let's just write him out of the story?
.