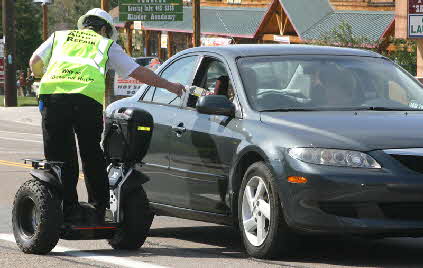 In a tough economy like today business owners need to think outside the box. Waiting for customers to walk through the door will not sustain a business. Rob Rowsell, owner of Bob Bowen's Auto Service and Alpine Auto Repair keeps that idea in mind everyday.
Bowen, a Vietnam veteran, opened Bob Bowen's Auto Service in 1977. He took over a warehouse on Alvarado Road in La Mesa and turned it into a full service auto repair business. After Bowen passed away, Rob Rowsell and his wife Claudia bought the business in September 2010. They were already operating their other business, Alpine Auto Repair, since January 2004.
"Location was important to us as was reputation," Rowsell said about buying the second auto repair. "We also wanted a business that was AAA approved, and a Napa Auto Care facility. Bob Bowen's was right for us because it met all of those requirements and has a good clientele as well as a quality of work and warranty as good as or better than a dealership."
Both Bowen and Alpine Auto Repairs have ASE certified master mechanics, state of the art tools and diagnostic equipment and top quality replacement parts. They work on cars, trucks, RV, and off-road vehicles and desert and horse trailers, domestic or foreign vehicles. Their services include tune-ups, brakes, oil changes, clutch repair, computer diagnostics, fuel injection, CV boots/joints, check engine light diagnostics, transmission service, mufflers, air conditioning service, radiators, smog, alignment and more. They also carry all major brands of tires, and have towing services available.
Both repair centers are customer service oriented with comfortable waiting areas. "We offer personal service like a shuttle service from work or home (within 8 miles), maintain a sparkling clean waiting room with widescreen TV, playroom for the kids, free WiFi, reading material, coffee and cookies and a national warranty that takes care of problems nation-wide," Rowsell said. "We're proud members of ASA Automotive Service Association, ASC Automotive Service Council and the San Diego Better Business Bureau, and our prices are very competitive."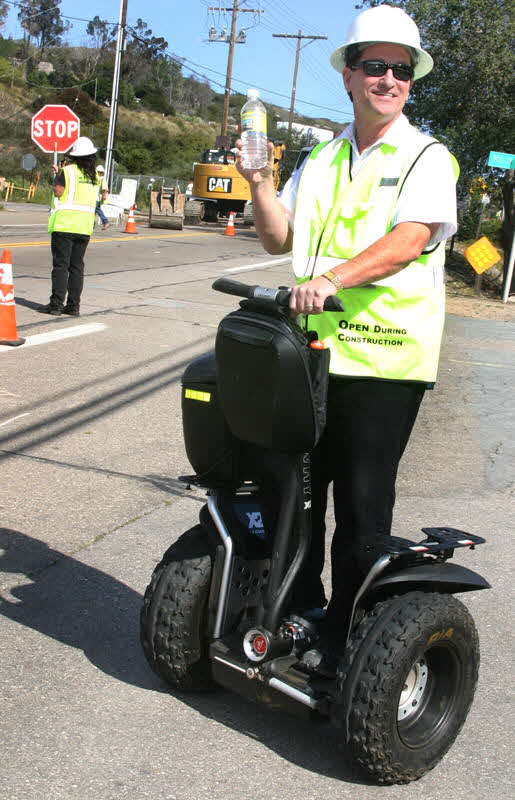 Both facilities are AAA Approved Auto Repair centers and they offer 12 month/12,000 mile National Warranty that is recognized at nearly 13,000 Napa Auto Care facilities nationwide. They average about 90 customers a week.
Rowell is proud of his businesses and has reasons far beyond his expectations. He's recovered from a troubled past that included being homeless at one point in his life. "I was homeless, jobless and walking the streets 11 years ago," he said. "My God has taken me from that situation to home-owner, multiple business owner, Sunday School teacher, church boardmember, community activist and Chamber of Commerce ambassador, and that's a testament to my faith."
Those lessons, he said, have taught him how to overcome obstacles. As recently as a week ago Rodwell put his theory in action when construction on the Sunrise Powerlink through Alpine was impacting Alpine Auto Repair's business. He had a special vest made announcing Alpine Auto Repair was open for business and also custom bottled water with his business name and address on it. Riding a Segway up and down the Alpine Blvd. during construction, he passed out water bottles to cars sitting and waiting the okay to proceed. "They thought it was very creative," Rowell said. "Many liked that I was doing something positive instead of taking the negative route."
Bob Bowen's Auto Service is located at 7191 Alvarado Road in La Mesa (619) 828-5818 and Alpine Auto Repair is at 2417 Alpine Blvd in Alpine (619) 445-1444. Financing options include cash, check, credit card or an in-house credit card that can be approved in minutes and at $299 or above it defers to six months same as cash – no interest, and also doubles a warranty from 12/12 to 24/24. Rob and Claudia Rowsell also own Claudia Buys Houses at 2455 Alpine Blvd. in Alpine.
"We are family owned and operated and are actively involved in our daily business," Rodwell said. "My wife does all the administrative work and works part time in the Alpine shop, my 24-year-old son works in the parts department in Alpine, and when my wife is in La Mesa my 11-year-son cashes customers out. Once people come in and see what we have to offer I think they will see we're steps about our competitors. And it's not a one-time visit that keeps us in business it's long-term relationships especially in tough times."
Photo credit: Kathy Foster